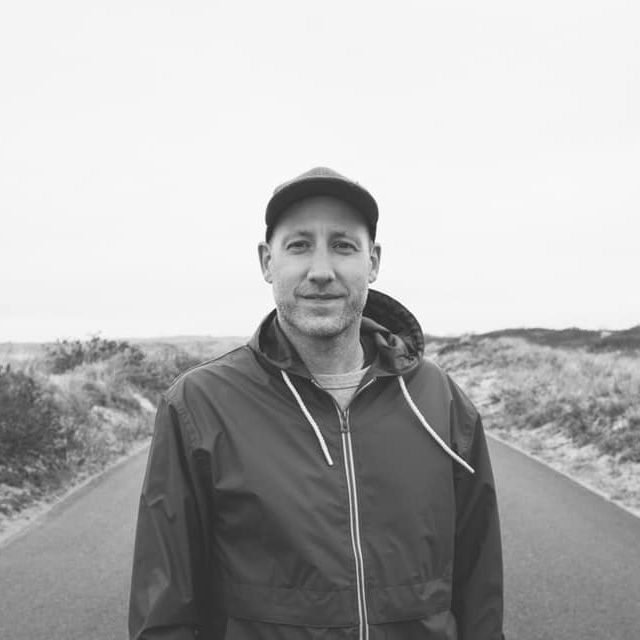 Pete Kilpatrick
Maine based singer/songwriter Pete Kilpatrick grew up with a deep and resounding love of melody. With no formal training in music, Pete picked up the acoustic guitar at the age of 16 and began teaching himself how to play, crafting his own songs all while falling deeply in love with the process.
After completing high school, Pete took a few years off before attending college to focus his energy on a full-time career as a musician. He wrote and recorded his first album, Half Way Home, back in 2003. Between networking and a near constant performing schedule throughout New England he began to develop a loyal following that would continue to grow over the years.
The next ten years in Pete's career saw the successful release of six additional albums (totaling over 40,000 albums sold), a brief record deal with Epic Records and over 1,000 live performances, with shows alongside Dave Matthews Band, Ray Lamontagne, Guster, Barenaked Ladies, Jason Mraz and many others.
Pete and his band released his seventh studio album, Echo, in the spring of 2016. The ten track album, which Pete wrote almost entirely on piano, during the course of spring and summer of 2015, was recorded at HearStudios in Maine, engineered and mixed by Pete Morse and was mastered by Jeff Lipton (Wilco, Bon Iver, City and Colour).
In writing and recording Echo, Pete and the band took a much simpler approach to the process, in contrast to the 2012 release of Heavy Fire, which was tracked in bits and pieces over the course of two years. The majority of the new record was recorded almost entirely live with just five musicians performing each song in studio, over a short period of time, working in graceful unison. This certainly gives the record a warmth and flow that, in the end, may prove to be Kilpatrick's most radiant and honest effort of his career.
Additional Info: Pete Kilpatrick has been named Maine's best act four times in the Portland Best Music Awards and has performed over 1,600 shows. Pete and his band have shared the stage with Dave Matthews Band, Pearl Jam's Mike Mccready, David Gray, Jason Mraz, Ray Lamontagne, Barenaked Ladies, O.A.R, Guster, G Love and Special Sauce, Marc Cohn, Matisyahu, Bon Jovi's Richie Sambora, Amos Lee, Grace Potter and the Nocturnals, Michael Franti and Spearhead, Brett Dennen, Tim Reynolds, Robert Randolph and the Family Band, Fitz and the Tantrums, The Wailers, Yonder Mountain String Band, DJ Logic, Blues Traveler, Spoon, Against Me!, Cold War Kids, Toots and the Maytals, Rusted Root, Mutemath, State Radio, Dawes, Warren Haynes, Eve6, Eric Hutchinson, Meiko, Civil Twlight, Nuno Bettencourt, The Record Company and J Cole.
Pete's music has been featured on the following TV shows:
NBC's "The Office(2 episodes)," "Parks and Recreation," "Community" and "Outlaw"
ABC's "American Housewife (3 episodes)," "The Lying Game" and "Happy Endings"
CBS's "The Young and The Restless"
USA's "Fairly Legal"
The CW's "Hart of Dixie (2 episodes)"
MTV's "Real World/Road Rules Challenge" and "Teen Mom 2 (3 episodes)"
Oxygen's "Bad Girls Club"
FOX's "New Girl," and "Ben and Kate"
2012 Goldwyn Feature Film-The First Time
Pete has performed at the following venues and events:
Performed directly before President Obama's 2012 speech in Maine
ESPN Winter X-Games-Aspen,Colorado-2009
Dave Matthews Band Caravan-Atlantic City-2011
Sundance Film Festival-2012, 2013, 2014, 2015, 2018 and 2020
2012 Reverb Campus Consciousness Tour w/ J Cole
FestEvol 2011-W/ O.A.R, and Dj Logic
FestEvol 2012-W/ Barenaked Ladies, Guster, and Big Head Todd and The Monsters
FestEvol 2013-W/ O.A.R, and John Popper
2014 Spring Concert @ Okemo W/Matisyahu
2018 Spring Concert @ Okemo W/Blues Traveler
Vail Snow Daze 2011-W/ Barenaked Ladies, and Secret Stash (members of DMB,Guster,BNL,Ratt,Twister Sister, N.E.R.D)
TEVA Mountain Games-Vail,CO-2010
The Orpheum-Boston,MA -W/ Spoon, Mutemath, Against Me!, Cold War Kids-2010
The State Theatre-Portland,ME
Maine Center for the Arts-Orono,ME
over 100 colleges throughout the country